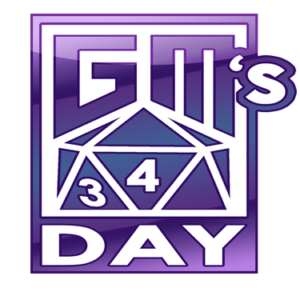 March 4th is GM's Day! In honor of GMs everywhere, Tabletop Adventures is offering 30% off all our electronic products. We provide Help for the Harried Game Master in a number of different ways. Check out our terrain and location products for fantasy, future, or modern horror settings, or try out the Deck O' Names random name generators. Other items for the fantasy game master are the Bits of Magicka magic item products and Shards of the Heart NPCs. If your GM is into horror instead, look into Against the Darkness, a Vatican horror roleplaying game.
This sale is going on at all our various sales sites, so you can shop at your favorite! Check it out at:
The Open Gaming Store, affiliated with d20pfsrd.com (through March 6)
Paizo.com (through March 8)
Warehouse 23, at Steve Jackson Games (through March 8)
RPGNow (through March 13)
DriveThru RPG (through March 13)
Tabletop Library (through March 13)
Take advantage of these discounts to gift your game master (or yourself) with some useful, inspirational material. Any game, any time – Tabletop Adventures.